the wider transform kingston plans
While we are pursuing plans for the Kingfisher site first, we are also actively considering options to redevelop two other town centre sites as part of Transform Kingston: the Cattle Market car park and the Guildhall complex. In March and April, you gave us valuable feedback and suggestions about how to better connect these sites and deliver a mix of uses that successfully serve Kingston.
New homes and community facilities
The Cattle Market Car Park and the sites of the 1970s office buildings on the Guildhall Complex have been identified in Kingston Town Centre that could facilitate the delivery of much needed housing and community facilities.
More affordable homes are needed for local people, in particular key workers and younger people who can not currently afford to rent or buy in the borough. There are over 900 households living in temporary accommodation and more than 3,700 on the Council's housing register for social housing.
Additionally these prime sites could provide new commercial units for business and leisure services which are both sustainable and complementary, diversifying the town centre and helping to celebrate the rich cultural heritage of Kingston.
When we first talked to you about Transform Kingston in March and April 2021, you told us that replacing the Kingfisher, particularly the much-loved swimming pool, was your top priority. We know many people have really missed this valuable amenity. That's why we are prioritising pushing forward with replacing the Kingfisher Leisure Centre with a new community leisure facility for all, wherever they live in the borough, whatever their age, background or needs.
The Guildhall office buildings are dated, inefficient and are making a significant contribution to our carbon footprint. They would require significant investment to retrofit and make fit for purpose.
Even before the pandemic these offices were underutilised and now with working habits changing over the last 2 years this situation has increased. Similar to many organisations we are reviewing working arrangements and there is a huge opportunity to make more efficient use of our estate with long-term savings and benefits to the taxpayer. The council will continue to deliver services from a range of sites across the borough and is committed to ensuring that communities can access services in a variety of ways. The council will continue to have a strong town centre presence.
By bringing these sites forward for development, the council can also increase opportunities for enhanced facilities for the town, including improvements to outdoor spaces and new community uses for everyone to enjoy, whilst also boosting the local economy and providing both homes and jobs.
The next steps will be developing detailed business cases to support the final decisions on the best method of delivering these once in a lifetime regeneration sites for Kingston Town Centre.
Indicative location for potential new development on Cattle Market car park site
Due to the Cattle Market car park's location, right next to the proposed new community and leisure facility, we are already beginning to consider what may be delivered here. We asked you what type of homes and other uses you might like to see here in our July engagement and will be sharing more information about what we might deliver here when we come back for more feedback.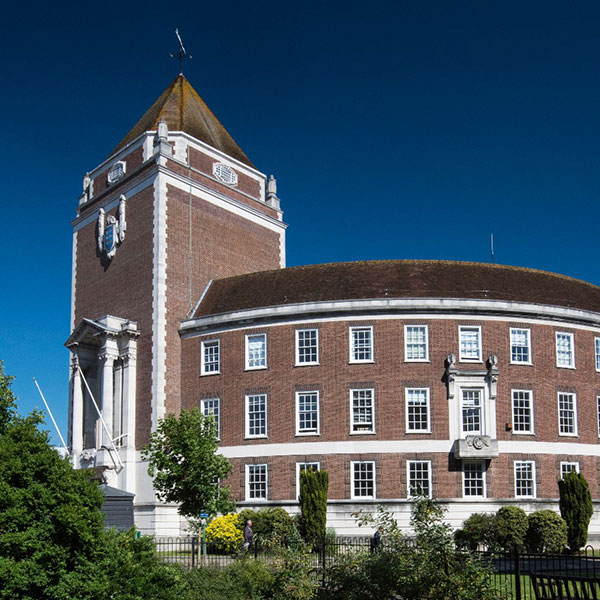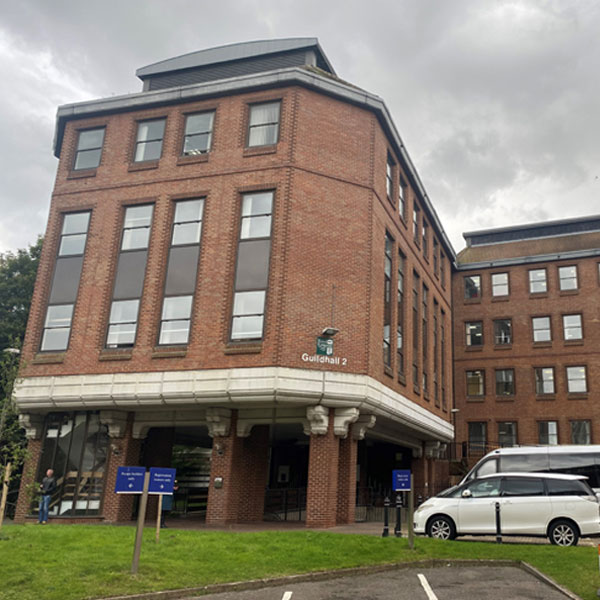 The Guildhall is an iconic, historic building, which we are committed to protecting – whatever its future use, we will put our rich heritage at its heart.
Our intention is that public access to the Guildhall will be maintained and enhanced, whatever we decide to deliver here. This is also a wonderful opportunity to celebrate the Hogsmill River, creating a new public space for people to experience and enjoy.
Our ideas for this site are at a very early stage and we plan to engage with communities around proposals for this site soon.
Our future will respect and celebrate our historic assets, enhance and increase our green spaces and waterways, provide new spaces to enjoy, promote healthy living, invest in a sustainable future and, most importantly, support our communities and our people.