TRANSFORM KINGSTON PROGRAMME
Kingston can now look forward to a new and improved leisure centre opening in 2024 on the site of the old Kingfisher Leisure Centre, next to the Fairfield Recreation Ground in Kingston town centre.
The Kingfisher has been closed since 2019, when it was identified that urgent repairs were needed to the roof. We did not take this decision lightly, but the building was deemed unsafe, and we had no choice but to close it immediately.
As we investigated in more detail, it became clear that the works required to make the centre safe to use were far more extensive than initially thought, and they would not significantly improve the accessibility, sustainability, or quality of the building.
We considered our options carefully – either replacing the roof or building a new leisure centre. Repairing the roof – estimated to cost at least £5m – didn't make financial sense. The Kingfisher was built in 1984 and an official report back in 2016 had told us that the building was coming to the end of its lifespan.
Given the building's age, this predicted £5m cost might well have risen significantly. It would have been short-sighted to spend millions of pounds repairing an old building that was likely to require further repair or closure in a few years.
Our plan to deliver a community leisure facility for all on this site is a long-term solution, not a quick fix.
The wider Transform Kingston plans
When we first talked to you about Transform Kingston in March and April 2021, you told us that replacing the Kingfisher, particularly the much-loved swimming pool, was your top priority. We know many people have really missed this valuable amenity. That's why we are prioritising pushing forward with replacing the Kingfisher Leisure Centre with a new community leisure facility for all, wherever they live in the borough, whatever their age, background or needs.
While we are pursuing plans for the Kingfisher site first, we are also actively considering options to redevelop two other town centre sites as part of Transform Kingston: the Cattle Market car park and the Guildhall complex. In both of our previous engagement phases, you gave us valuable feedback and suggestions about how to better connect these sites and deliver a mix of uses that successfully serve Kingston.
Indicative location for potential new development on Cattle Market car park site
Due to the Cattle Market car park's location, right next to the proposed new community and leisure facility, we are already beginning to consider what may be delivered here. We asked you what types of homes and other uses you might like to see here in our July engagement. We are now considering how best to deliver the sustainable homes on this site that Kingston needs, as well as how to integrate the Cattle Market into the wider site.
For the latest information about our early thoughts for this site, please go to our Updated Proposals section.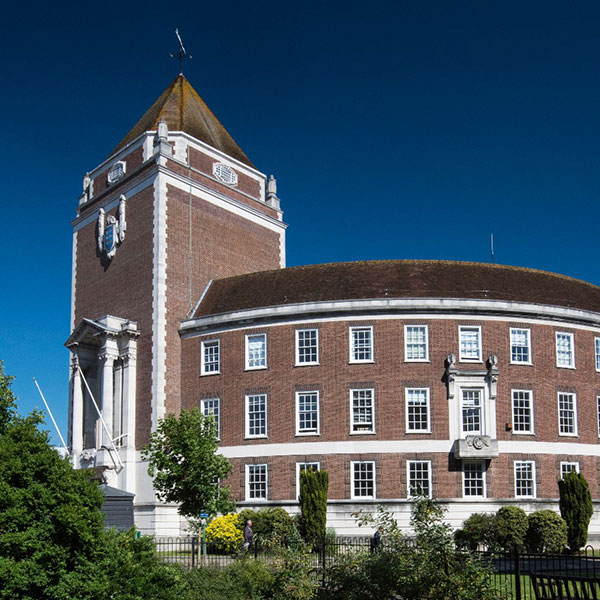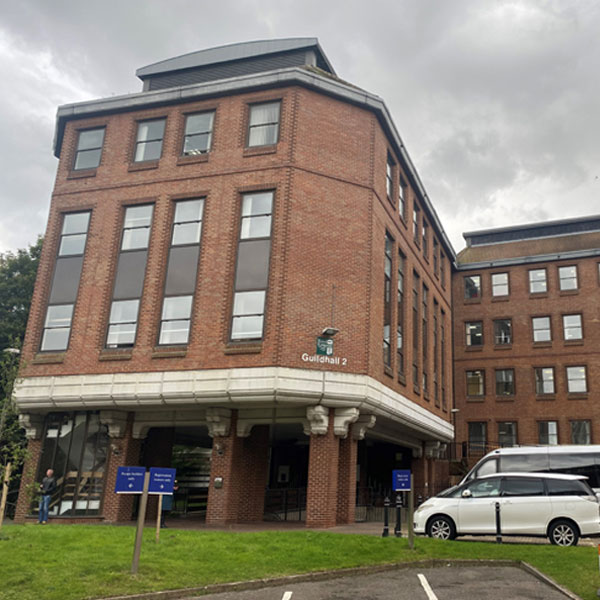 The Guildhall is an iconic, historic building, which we are committed to protecting – whatever its future use, we will put our rich heritage at its heart.
Our intention is that public access to the Guildhall will be maintained and enhanced, whatever we decide to deliver here. This is also a wonderful opportunity to celebrate the Hogsmill River, creating a new public space for people to experience and enjoy.
Our ideas for this site are at a very early stage and we plan to engage with communities around proposals for this site next year.
Our future will respect and celebrate our historic assets, enhance and increase our green spaces and waterways, provide new spaces to enjoy, promote healthy living, invest in a sustainable future and, most importantly, support our communities and our people.