Exciting plans to turn the basement of the John Lewis Partnership building on Kingston Riverside into a new creative hub and affordable coworking and business support space are taking shape.
The scheme, which will bring new opportunities for the borough's entrepreneurs and young people, is part of Kingston Council's heritage led Transform Kingston programme. The council is working in partnership with business development experts Town Square Spaces Ltd, local arts charity Creative Youth and the John Lewis Partnership to deliver the space.
Leader of Kingston Council Andreas Kirsch, Creative Youth's Archie O'Neil and Founder of Town Square Ltd Mandy Weston shared their excitement about the Kingston Riverside development in this video.
One part of the Kingston Riverside space will provide affordable workspaces for local entrepreneurs and start-ups. Town Square Ltd will deliver a programme of business support and expert advice sessions to drive entrepreneurship and support business growth. Over the next 10 years, it will enable the creation of at least 500 new jobs across the local economy.
Next to this, Creative Youth will manage a creative hub that will inspire young people, emerging artists and the wider community to get involved in the arts. It will be a space for people from different artistic disciplines to learn from each other and showcase their ideas, and will be open to all the community to enjoy.
The scheme also includes improvements to the public space around the building. In conversations with the community about how the area could be improved, poor lighting and accessibility were highlighted as key issues.
Based on this feedback, new lighting is being installed along the front of the building and at the entrance to the old nightclub to make the area safer and more inviting. The raised brick platform in front of the building is being lowered and planters are being removed to make the area more accessible to everyone. Plug sockets are also being installed to enable the space to be used for public performances.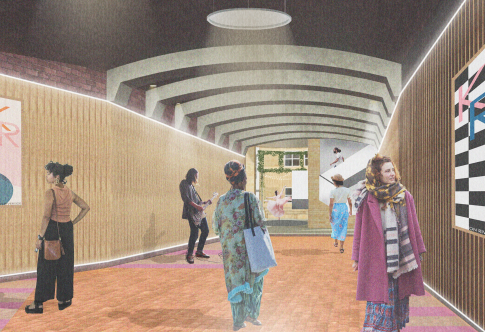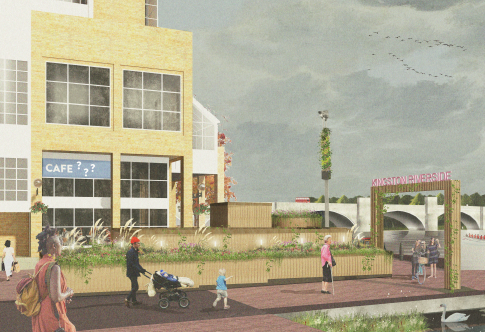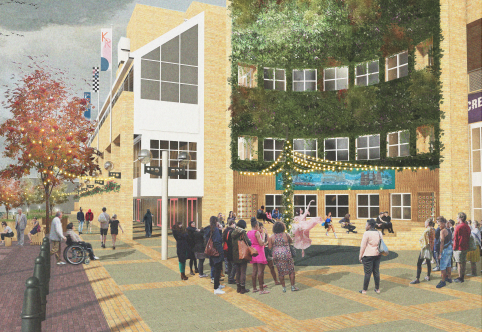 This is just the beginning
This is the first phase of improvements to the public realm, and lays the foundations for further work later subject to funding. The aim now is to make the space flexible enough to be used in a variety of different ways. The council will see how people use it and then adapt it further in future phases.